7 Authentic Experiences at Membertou Heritage Park
The Membertou Heritage Park offers you a chance to learn about the culture and history that the Mi'kmaq of Membertou maintains. The Community of Membertou and its Elders recognized the importance of sharing their exclusive culture and history will all people, and they invite you to experience their current living culture and learn of their storied past with these 7 authentic experiences.
Bead your own traditional Mi'kmaw earrings with the gentle guidance of your teacher. Feel a sense of community in our relaxed, yet structured environment. Take pride in your work, knowing that no two pairs of earrings are identical.
Cost: $30 | Time: 2.5 hours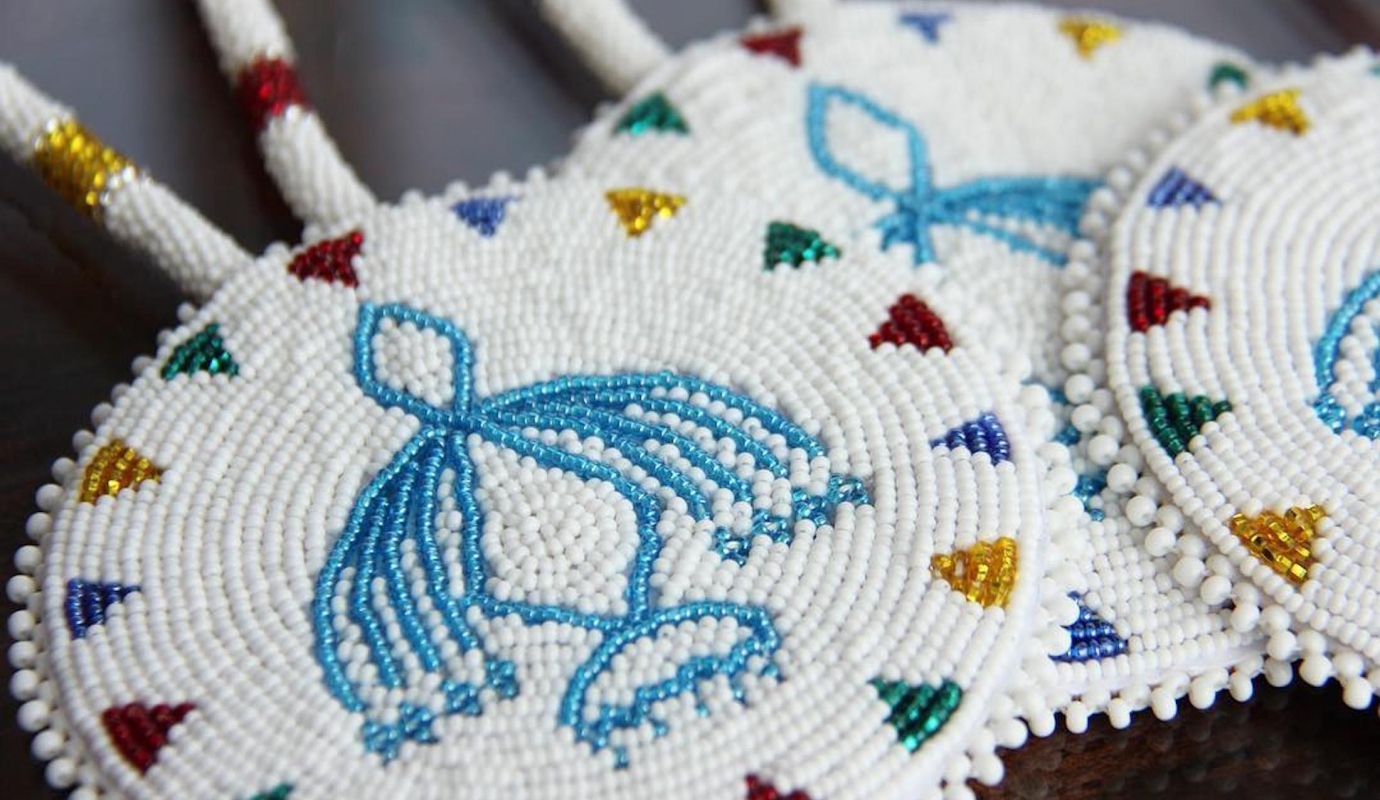 2. Dream Catcher Workshop
Legends state that dreamcatchers can protect you from bad dreams. Simply place the dreamcatcher over your bed, and good dreams will pass down through the feathers. Bad dreams, on the other hand, are caught within the web and then destroyed by sunlight in the morning. Create your own personalized dream catcher at the Membertou Heritage Park.
Cost: $25 | Duration: 2 to 2.5 hours
3. Wooden Flower Workshop
Learn how to cut, make, colour, and design your own wooden flower. Make a daisy or rose flower that will last forever.
Cost: $25 | Duration: 2 to 2.5 hours
4. Admission (Self-guided tour)
Entrance to the Heritage Park, a self-guided tour, specializing in ancient exhibits, volumes of information through Mi'kmaq displays, video introduction, numerous touchpads and browse Gift Shop. Come see an authentic handmade Birchbark canoe and wigwam.
Cost: General admission $8, children under 12 & seniors $5
A guided tour of our facility, specializing in ancient displays, video introduction, browses Gift Shop. A tour may include a Traditional Mi'kmaq Drumming and Chanting presentation and/or the traditional Mi'kmaq Dice game.
Cost: General admission $13, children under 12 & seniors $10, family price $25 | Duration: 1 to 1.5 hr
Immerse yourself in the nature trails of Unama'ki in the Mi'kmaw community of Membertou. As you walk the grounds you'll discover a variety of herbal medicines; roots, mosses, leaves flowers, and berries. Touch and smell the plants that have nourished our people for thousands of years. This experience includes a medicine walk, dreamcatcher workshop and the sharing of traditional (luskinikn) bread and tea.
Cost: $35 | Duration: 3 to 4 hours
Connect yourself to the heartbeat of mother earth and take a piece of Mi'kmaw culture home with you. Assemble your hand drum and while weaving your own unique design. The instructor, Jeff Ward, will also gift you with the teachings behind Indigenous drum making and singing. Sip tea or coffee in the comfortable atmosphere of the Membertou Heritage Park.
Cost TBA | Duration 3 to 4 hours
If you have upcoming plans to visit Cape Breton Island, we want to reassure you that we are open and looking forward to welcoming you.
---
Continue Reading