10 Cultural Experiences on Cape Breton Island
Experience 10 of Cape Breton Island's Cultural Experiences on your next island adventure. Learn to make traditional four-cent bread, dance with a Highlander, learn a new language and partake in centuries-old Acadian festivals all summer long. 
The 2.4-kilometre hiking trail will take you across Goat Island, along the beautifully scenic Bras d'Or Lake. Here you will experience several facets of traditional life as you meet and interact with heritage interpreters who are delighted to share their knowledge with you. Learn to dance, make an ornament from your newly learned weaving skills and cook traditional four cents bread over an open fire. Your tour will take two hours and will leave you wanting more!
The Membertou Heritage Park is a large indoor exhibit and program area that offers visitors full immersion in an ancient culture and provides a living history of the people of Membertou. The park honours the spirituality and the strength of the Membertou people telling its story, educating and sharing the Mi'kmaq culture, and assisting in preserving the Mi'kmaq heritage.
Throughout this tour, you will learn the medicinal practices used by Mi'Kmaq ancestors while walking through a beautifully wooded trail in Membertou. The experience then continues with a dreamcatcher workshop, the breaking of traditional (luskinikn) bread and then shopping at Petroglyphs Gift Shop.
Colaisde na Gàidhlig is first and foremost an educational non-profit institution, offering year-round programming in the culture, music, language, crafts, customs, and traditions of the immigrants from the Highlands of Scotland. The only institution of its kind in North America, students of all ages and skill levels visit the College every year to study under some of the finest instructors in Nova Scotia Gaelic culture. With an international reputation for its contribution to the preservation and promotion of Gaelic culture, the Gaelic College offers a truly one-of-a-kind learning experience.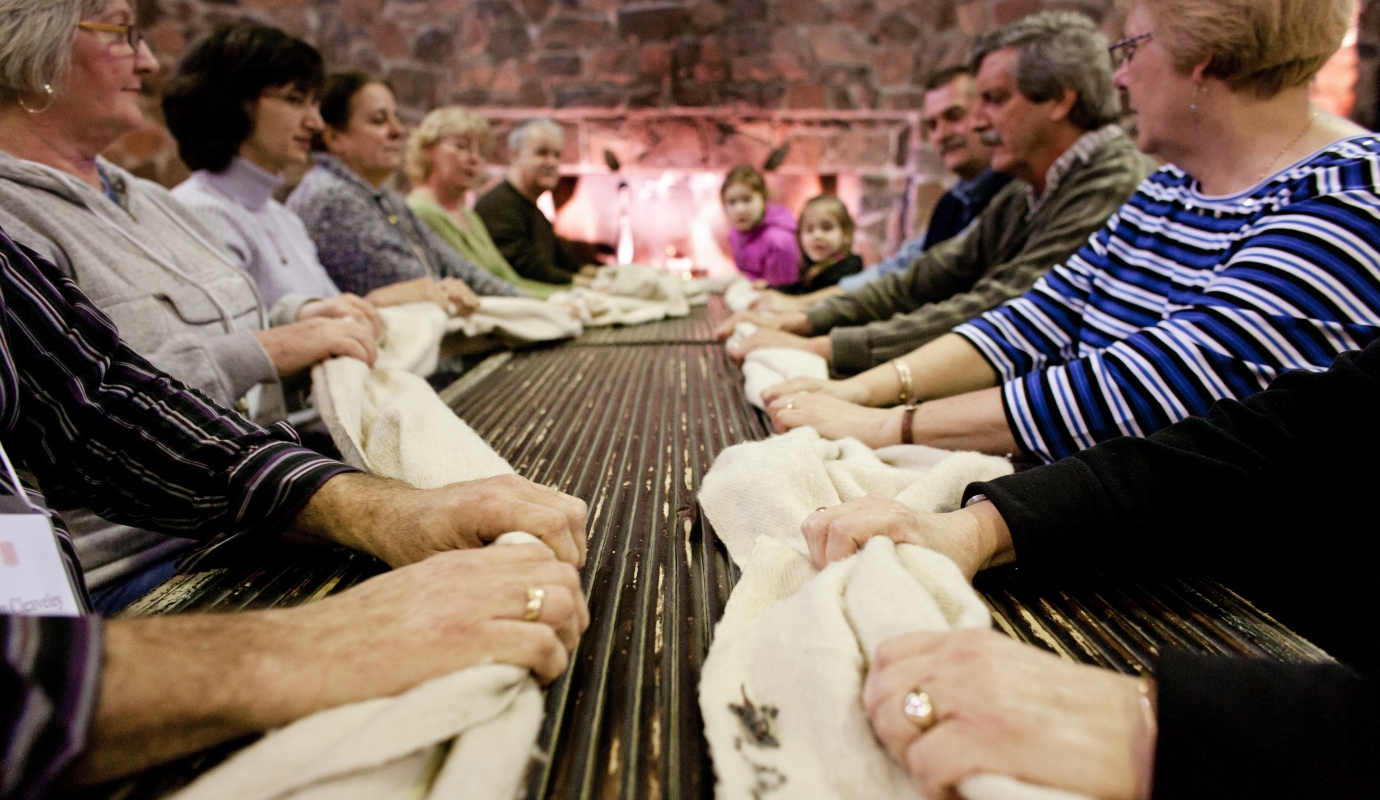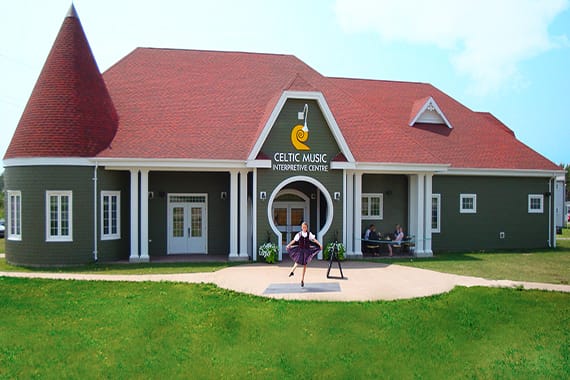 The Celtic Colours International Festival is a unique celebration of Cape Breton Island's living traditional culture. For nine days in October, you'll discover hundreds of events and activities taking place in communities across the Island. At one of the many concerts, you'll find some of the world's finest musicians sharing the stage with Cape Breton Island's best singers, dancers, players, story-tellers, and culture bearers in venues that range from community halls and churches to modern schools and theatres.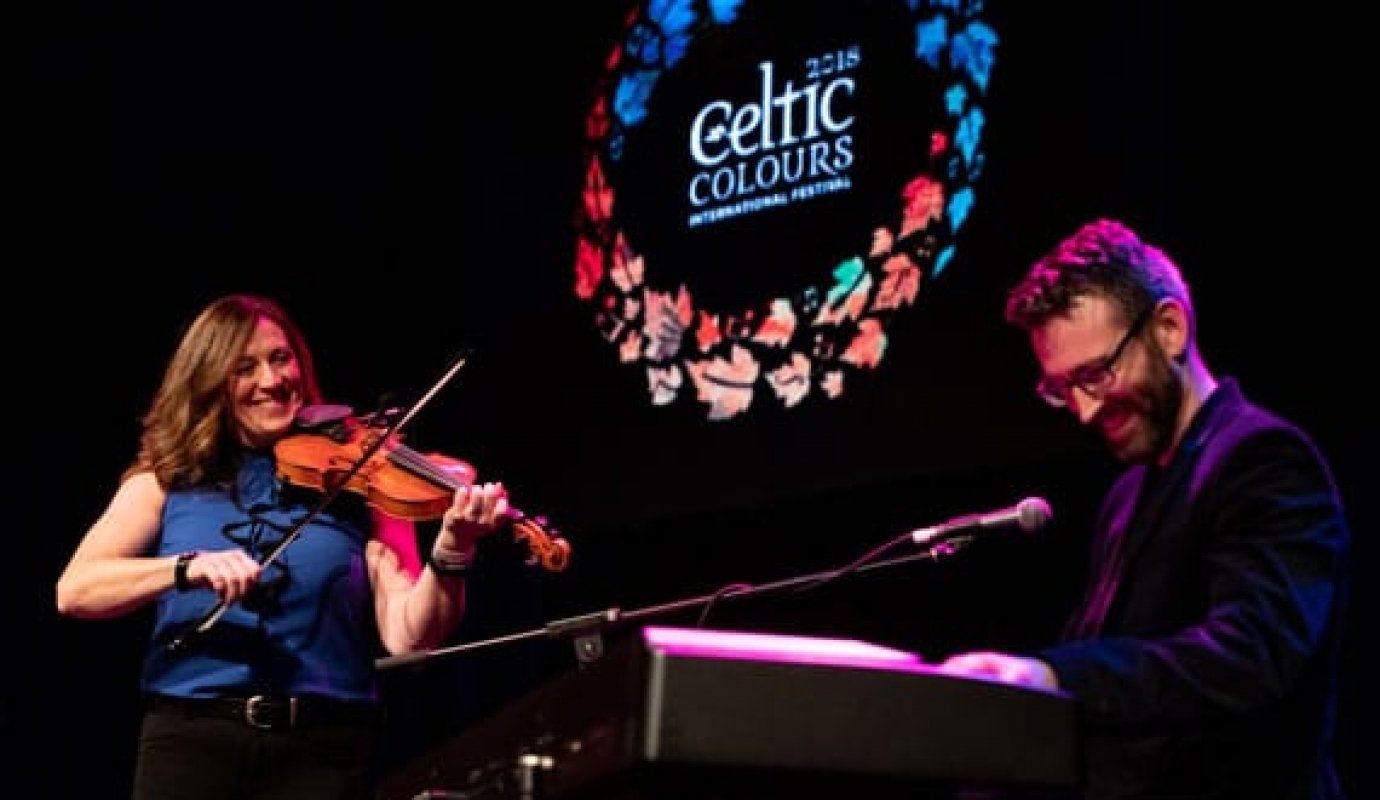 Nova Scotia's incredible Scottish Gaelic culture comes alive with costumed staff in full historic dress, an array of farm animals, and much more. Their costumed animators will help you experience the history of settlement and the unique Gaelic culture of Nova Scotia. Take a tour up the hill and walk through period buildings with historic design, filled with related artifacts. Sit and enjoy a breathtaking view while listening to the annual Highland Village Day concert featuring premium traditional Cape Breton Gaelic music, song, and dance.
Les Trois Pignons features the Elizabeth LeFort Gallery and the Marguerite Gallant Collection, which display hundreds of antiques reflecting the daily life of the Chéticamp settlers. Prominent are examples of tools and demonstrations of techniques used in the creation of the world-renowned Chéticamp hooked rugs. Les Trois Pignons also features a genealogy centre where locals can trace their roots.
The Mi-Carême Centre promotes the rich tradition of the Mi-Carême fête that has been celebrated in the local Acadian area for centuries. The Interpretive Centre, located on the picturesque Grand Étang Harbour, features stunning displays, gives a historical overview, and offers a variety of monthly events. Here you can learn about the mid-lent celebration, featuring masks, music, and dance, through interactive exhibits.
Surrounded by Cape Breton's rocky shoreline, the Fortress of Louisbourg brings you back to French colonial life between 1713 and 1758. First the home of L'nu, also known as the Mi'kmaq, the 18th century brought French, Basque, German, English, Irish, Scottish, and African people to its shores. Immerse yourself in this diverse history as you explore a beautiful coastal landscape. Take in the looming fortifications, kitchen gardens, and elegant houses of the reconstruction, then wander original 18th-century ruins for a full experience of the past come to life.
3 of Cape Breton Island's museums are here for you to tour virtually from the safety of your own home!
---
Continue Reading