7 Ideas for a Cape Breton Valentine's Day!
Cape Breton Island is full of romantic nooks and crannies, cozy accommodations, unique culinary options, and fun activities to share with those you care about.  Here are a few ideas on how to share the love on Valentine's Day or any day this February.

1. Roses are red. Violets are blue. I want to get away with you.
Several Cape Breton Island operators have done all of the hard work for you by putting together packages that will make it easy to plan an amazing weekend getaway. Cabot Shores Wilderness Resort, Sally's Brook Wilderness Cabins, and Inverary Resort, are just a few of the accommodations offering Valentine's Day packages. 

Cabot Shores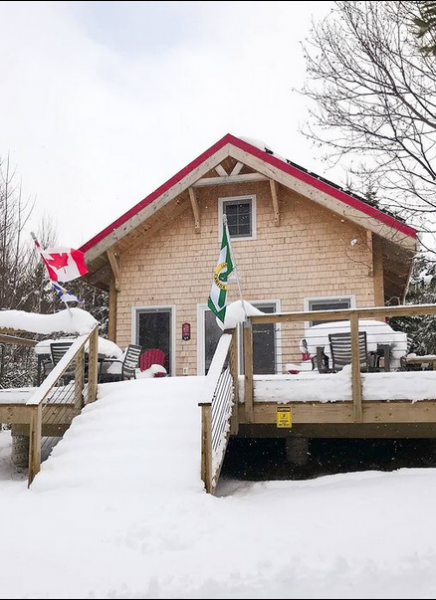 Sally's Brook Wilderness Cabins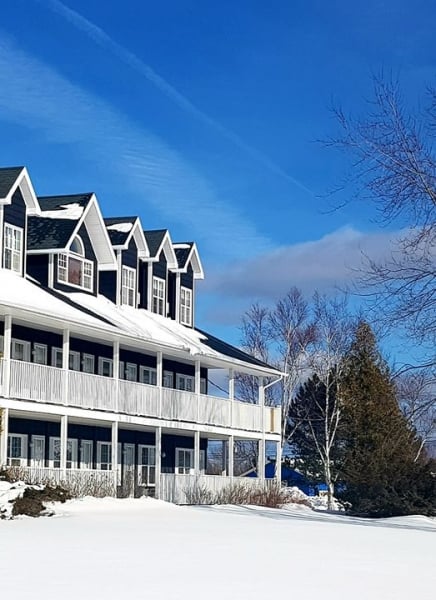 Inverary Resort
2. Fill Your Heart and Your Belly
Spend the evening catching up with your sweetheart and toasting your #couplegoals over a tasty meal. The Annex Inverness is the perfect spot to cozy up to the roaring fireplace and enjoy music and good food.
If you're looking for a meal with a view and great service close to Sydney, check out The Dory Pub & Restaurant in Westmount. Located in the Dobson Yacht Club, The Dory has a new winter menu that is sure to delight your taste buds.
Tasty cocktails, charcuterie boards and more are on the menu at The Brixton Cape Breton in Glace Bay.  The restaurant's seasonal menus are sure to delight and surprise you.
Let's get away for Valentine's Day
4. Let's Dance and Dine, My Valentine
If your love loves live music, plan to spend Valentine's Day at the Bras d'Or Lakes Inn in St. Peter's. Along with their delicious winter menu, you can enjoy live music with local favourites, ECHO, who will take the Lockmaster's Stage at 6 pm.
Enjoy the tunes of Rob Murphy at the Valentine Weekend's Dinner and Concert at Cabot Shores Wilderness Resort. This event takes place on February 18 and you can start your evening with a delicious three-course dinner in the Cabot Shores Bistro. Whether you're vegetarian, vegan, a local seafood lover, a carnivore, or somewhere in between, you'll be sure to find something on the menu that delights your taste buds!
Come one, come all, and enjoy a delightful night with some of Cape Breton Island's finest talent at A Valentine's Day Show with Ashley Buckingham, Emily and Jen Dingwall at The Sandbar Restaurant and Lounge in Dominion.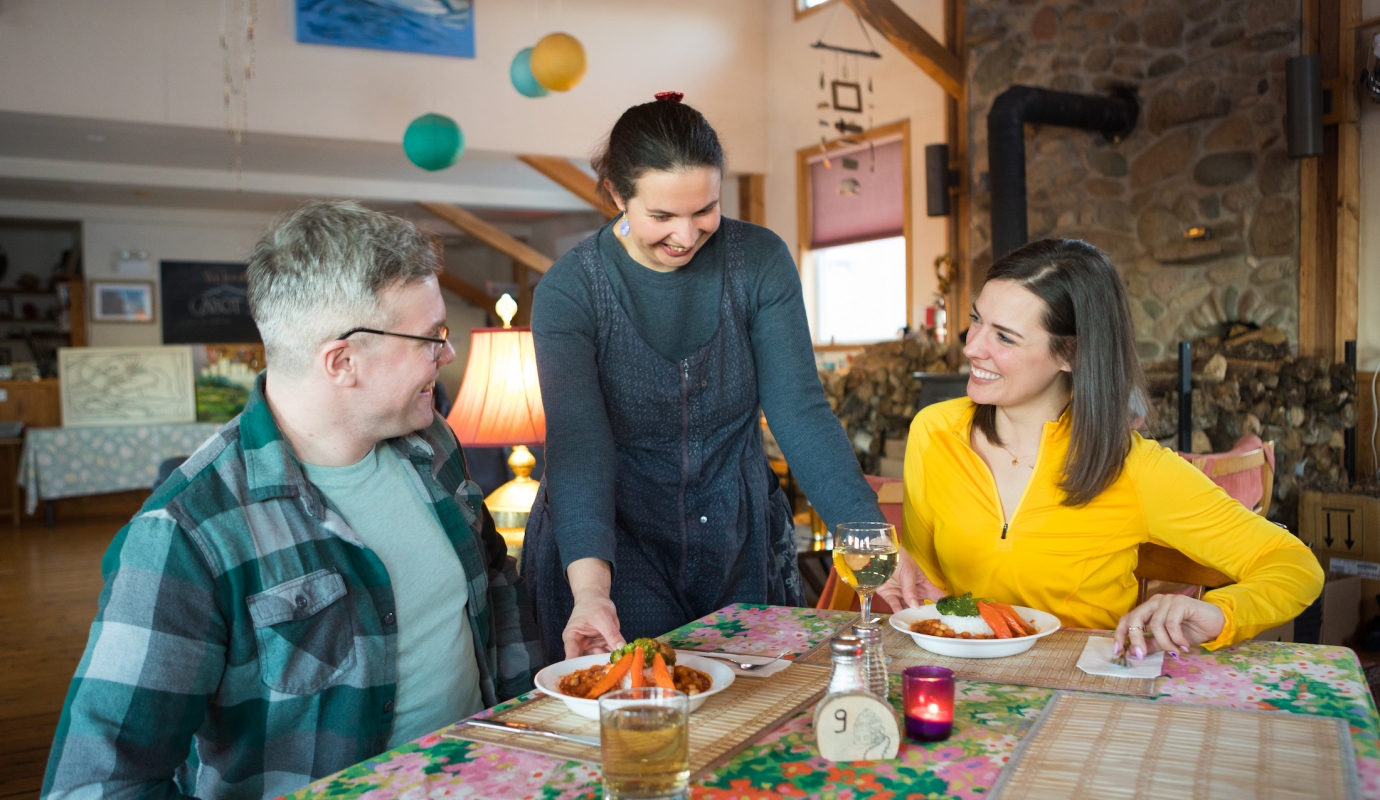 5. Sweets for my Sweetie
Pick up some Valentine's Day-themed candy and chocolatey sweets from your local sweet shop. Some shops are listed below for inspiration:
8. You Melt my Heart
Speaking of melting… why not stay at an accommodation with a Cozy Fireplace or a Hot Tub. Check out our list of winter accommodations that feature romantic fireplaces or indulgent outdoor hot tubs.
May love come your way, this Valentine's day!
No matter the time of year, for my wife and I, the weekend means heading to the Cabot Trail for an adventure.
---
Continue Reading